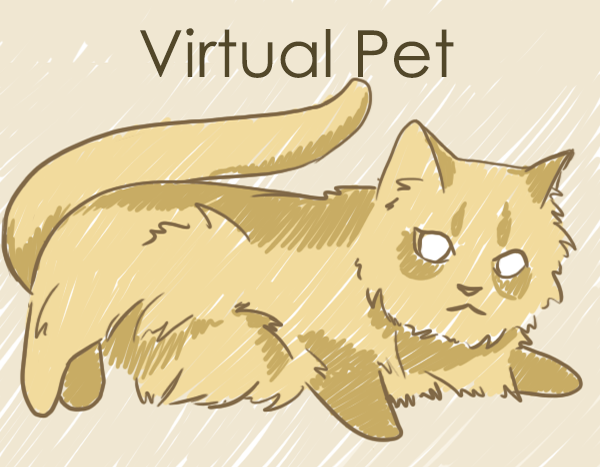 Virtual Pet
A downloadable game for Windows
Adopt and name your own virtual pet!
You can adopt a cat, a dog, or a hamster!
At the beginning, you will...
Choose your new pet! Which type do you want to take care of?
Give your pet a name. Your pet's name will appear in game notifications and will appear right above your pet the whole game!
Start to take care of your pet. They have a lot of needs, but it can be done!
Features
A thought button. See what your pet is thinking. Thoughts change depending on how your pet is feeling. There are over 50 different thoughts to see!
Accessories! Personalize your new pet with accessories from the store.
Walks! No one knows what you might find on a walk. Make the correct choice to win items or make your pet happier
There's lots of stuff you can do together!
Go out with your pet. Show them off!
Take your pet on walks!
Go shopping! Buy all kinds of care from dollar store shampoo to a luxurious mineral bath.
Buy your pet accessories!
Care for your pet to increase its mood!
Level up by being active with your pet.
See what your pet is thinking.
*Note: there's no save or load function. There are also some bugs. This isn't a perfect game, but it's free. If you like virtual pet games, this one could be a lot of fun!
Leave a comment to let me know what you thought of it!